About our family necklaces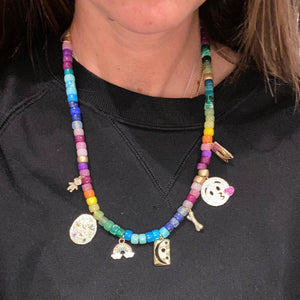 One-of-a kind pieces. Customize your family necklace and tell the story of your life!

Great gifts for Mother's Day and brides to be, bridesmaids , or yourself!

Customize with any charm that represents you! This necklace can also be customized to whatever color beads you want!

It's your story and your design!
We will work together to create your family necklace !